Torn Labels Project Tour with Sick of Sarah
Aug. 5th, 2015
Lost Element's summer tour was a success, but the guys are extremely excited to hit the west coast again touring with Sick of Sarah for the first time. The three week tour will take the guys all the way up to Seattle and back down to Texas, hitting San Fran, LA, and Portland in between. "We enjoy a quick break, but it's important for us to be on the road promoting our single and making new fans" says drummer Brian Barrett.
Dangerous Game Tour with The Cry
Aug. 5th, 2015
Our team felt it was really important for us to be out on the road playing shows in support of our single "Twenty Five" - especially in the markets that our single is currently being spun. Shortly after working with CO5, we were turned on to a booking agency in New York called, The Mob Agency. They found us a tour that will be headlined by a band from Portland, Oregon called "The Cry". It felt like a good fit for the band.
Lost Element will be joining the tour in Phoenix, Arizona, and it will take us all over the country. After just a few shows, we'll be back in Houston playing one of our favorite venues, Fitzgeralds. From there we will be hitting New Orleans, Atlanta, Philadelphia, New York City, and Chicago. We are extremely excited about the tour, playing with The Cry, and just getting up on stage in cities we've never played before. The band will be out on the road for about 6 weeks making new fans and freinds along the way! We hope to see you out there.
Twenty Five - The Music Video
May 10th, 2015
Shooting the "Twenty Five" music video was really cool. It was our first real video shoot so it was definitely a fun experience. We worked with amazing director Scott Hansen from Virginia Beach. We wanted to showcase the city of Houston in the video, since we've all lived here for a while. We really associate Lost Element with this city, and we wanted to put that on display. We were looking for a care free vibe - something memorable and fun. Scott did a great job with the whole project and we are extremely happy with the outcome.
For the "Twenty Five" acoustic video, we wanted to create an intimate feeling for the viewers - as if they are right there in the room watching a live, completely raw, unplugged performance. We worked with Eric Reyes who did a great job making that vision reality. It was important to Lost Element to show that there is more than just fancy production to our music, and that this song really holds up on it's own. We also have a lyric video that will be premeiring soon. We worked with Chris Antonelli from New York. We told him we wanted to capture the visualization of a beatiful, fun, summer day and he did the rest. It was shot in Coney Island, and we think he did a fantastic job bringing that vibe to life.
Choosing the Single - Twenty Five
April 25th, 2015
"Twenty Five" is a song that almost didn't make the record. It started out as a completely different tune than what it has evolved into now. After starting from scratch on the verse a couple times we started to get a completely different vibe from the song, which ultimately helped build the final production of the track. After a couple drunk nights in the studio, Bryce calls us up and says, "Get to your computer. I'm gonna stream you the tune!" We sat down, and to our surprise, there was this super twangy, funky, catchy, almost drunken sounding lead guitar riff. It caught me a little off guard at first, but after listening throughout that day, I realized that's exactly what was missing.
We wanted to write a fun, summer song, but at the same time write lyrics that were very relatable. Everybody, no matter their circumstances, goes through tough times in their lives. No matter how bad things get, you have to be able to make the most of those situations. After shopping the album to multiple management and promotion companies as well as the Muse Expo in LA, "Twenty Five" was the unanimous choice by everyone to be the new single.
Signing with Co5
April 15th, 2015
Working with CO5 was an amazing opportunity and has turned out to be a great decision for the band. We finally got ourselves to the point where we needed outside help to get Lost Element to the next level. We developed a product and a brand that people beleived in and a sound that people thought was radio worthy. It was a no brainer for us to get that going with CO5.
Over the past 3 months, they have helped us blast our new single, "Twenty Five", all over the nation's airwaves. They also provided irreplaceable publicity, booking, social media, marketing and managemnt services. They are an extreamly reputable company working with acts such as Paul McCartney, Awolnation, Collective Soul, Brian Wilson, Metric, Kid Rock, OK Go and many others.
Adding Kenny and Frank
March 5th, 2015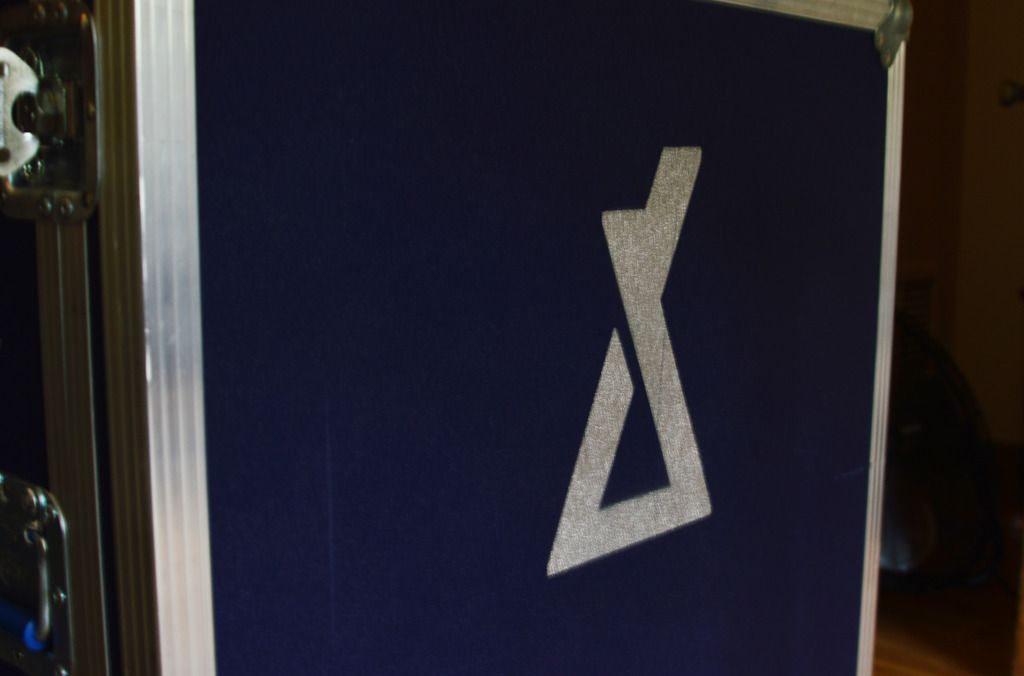 During the writing of Stereo Dream, the band cut back to a three piece, which meant Omar was playing bass and singing. After performing a handful of shows we decided it would be in our best interest to transition Omar into a full time lead singer and start looking for a bassist and potentially a keyboard player. We we went through a number of try outs before finally finding Kenneth Conlon. We ran through one song with Kenny on bass and immediately knew that he was the guy for the job. We had instant chemistry on and off stage.
Shortly after, we decided it was time to add a full time key board player, preferrably someone who could provide back up vocals and maybe some guitar as well. This is a lot of work for one musician, so it had to be the right guy. After many referals from the Houston music community, we met Frank Vasquez. He was a very well rounded musicaian with his head and heart in the right place. He was the complete package. It was the right time and right place with Frank! Now, here we are today, Lost Element the five piece band from Houston, TX.
Writing the Album - Stereo Dream
Jan. 29th, 2015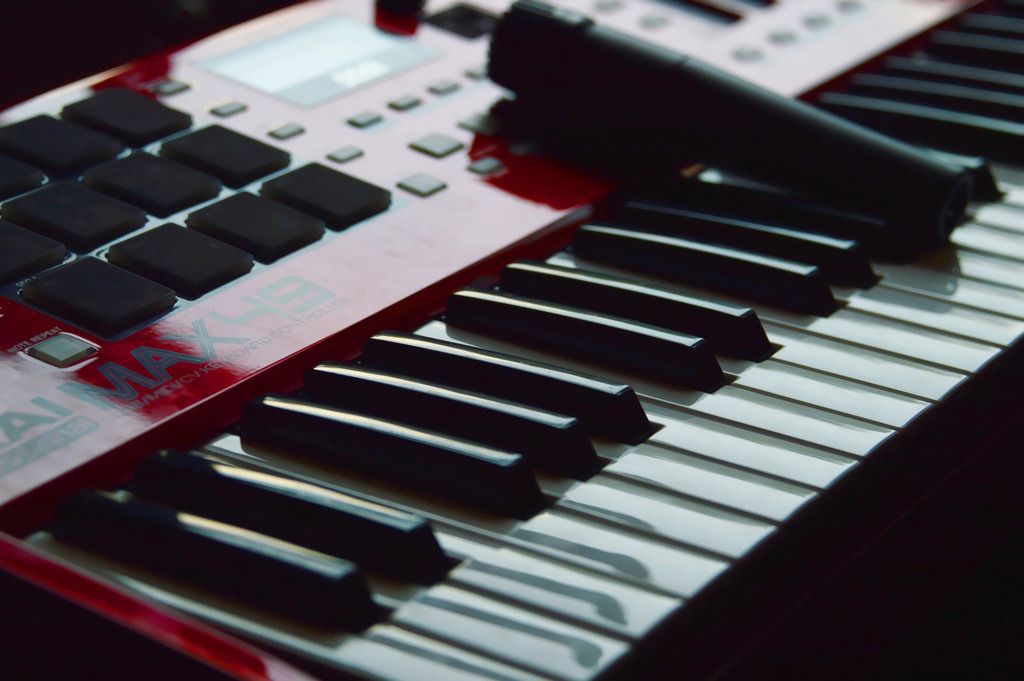 Lost Element was introduced to Producer Bryce Bordone in early 2013. Bryce is a young up and coming producer based out of Mix Star Studios in Virginia Beach. Bryce has worked on projects ranging from Katy Perry to Black Vail Brides. After LE got off of their February - March tour, Bryce made his first trip to Houston to start producing the new Lost Element album. They clicked immediately and quickly became a writing force to be reckoned with. After many trips from Virginia Beach to Houston, the band had completed the writing process and began tracking the songs here in Houston, at Digital Services.
Once Bryce received the tracks, he went to work on his pre-production magic, where he then got the guys more involved to create the final product. A wide combination of writing influences created a new dynamic sound for Lost Element. This fresh and exciting debut album is a mix of new wave pop, alternative drive, and indie hooks. In Jan of 2015 everyone was more than ecstatic by the way that the album turned out and it was time to send it off to get mastered by grammy award winning Chris Gehringer from Sterling Sound in NY.
Finding a Producer
Dec. 10th, 2014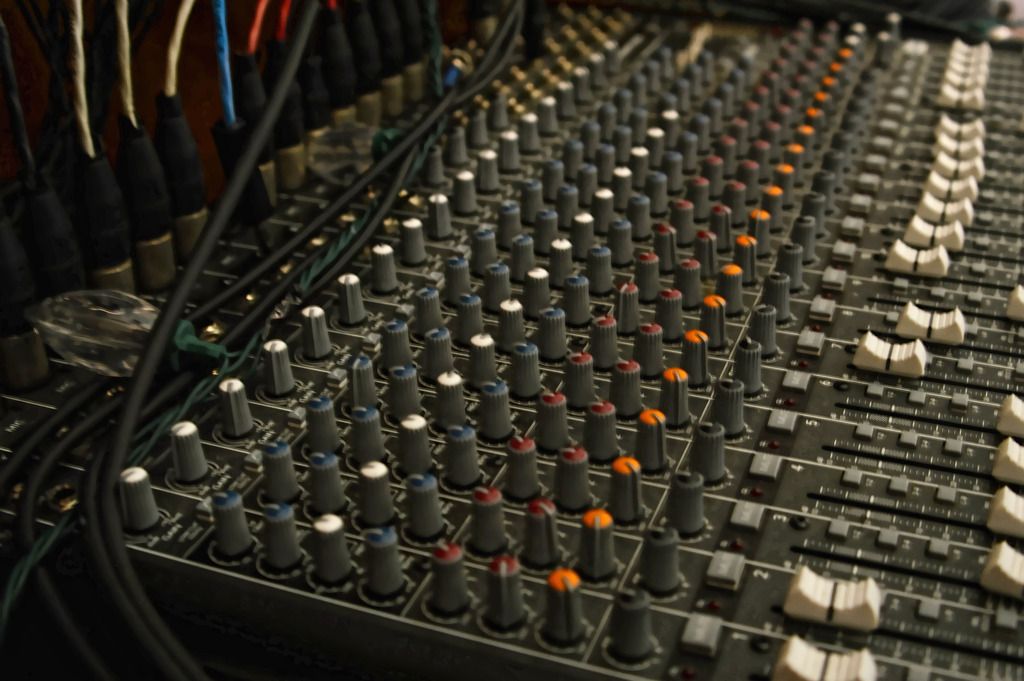 Lost Element has spent the last year and a half working with producer Bryce Bordone out of Mix Star Studios in Virginia Beach. Bryce has built a strong foundation as an up and coming producer working closely with his unlce, Serban Ghenea. Since Lost Element returned from the road in mid 2013, the band and Bryce have traveled back and forth really developing their sound and truly discovering who Lost Element is.
The band has used their inspiration from being on the road along with many different influences such as Atlas Genius, One Republic, Imagine Dragons, New Politics, American Authors, Muse, etc. to mold their self- titled debut album which is set to release early to mid 2015. Lost Element would like to thank everyone involved in this project for all their hard work as well as family and friends for all their support over the years.